About us:
If you are looking for inspiration, music resources, post-production services or just new ideas you are in the right place. You will find a lot of essential and advanced resources here that we think counts in your music making the process. This page is addressed to music makers on any levels who want to take their music-making art to a higher level or just to stay on top of the game. That's why everything you will find in a form of resource or information is carefully selected with this purpose.
Let's imagine that you finish that great piece of music. You know that can launch you into the world if will sound competitive and placed in the right spot. You can find here how you can do it. The first step after finishing your music will be to get together a demo.
About you:
One of the most important thing that you can do for your music career is to focus on.
To many people, these days dream about the good life. Opportunities are created as well as the music. Another important part if not the most important imply that music has to be heard. The music must reach the audience, the labels that will eventually release the music into the world. There is not a recipe but are some aspects that if are covered the chances will grow exponentially.
These days a lot of musicians are busy doing other things for the living, working on their projects and waiting for their music to be discovered, or just doing other activities to earn the money for daily life. Working constantly on the craft, dealing with deadlines, stress or mood are important aspects. The main purpose of this page is to help to get focus, to find inspiration and to get transparent and easy to access services which will help you polish and transform your music into a competitive production. "All this idea was born after a big struggle to find people to collaborate with, meeting too many aspiring artists that got it wrong, wanting the magic to just happen without much effort.
What is this page about.
A platform for electronic underground musicians but not only.

A place where you can learn, develop your skills that counts and works.

A place for inspiration to finish more music projects.

A place to interact with your audience and other artists attending to our EXPANSE workshop.

A place where you can meet potential collaborators for your projects and playground.

A place to find resources that help you fly on top of your game which consist of resources that you can use in your music production.

A place where you can access post-production services in a transparent, competitive way.

A place where you can share your work and also earn collaborating with us is building better content and resources.

A place where you can find guidance and real feedback from other artists.
In Detail
A fresh pair of ears for post-production is just one thing that you can do for your music through our platform. Accessing post-production services on a different level. Is the beautiful wrap of a product. Making sure will translate on all platforms available these days, on a competitive level, with all the details that you wanted to be heard. How about to be able choosing exactly what you want in terms of flavor, music scene, format without countless explanation and emails back and forth. Behind any released music, are the labels, were behind most of the time is a musician somewhere that knows it is worth to invest in you and will feel how much time and effort you spent on your music by small details. How serious you are about your music. The post-production really can make a difference.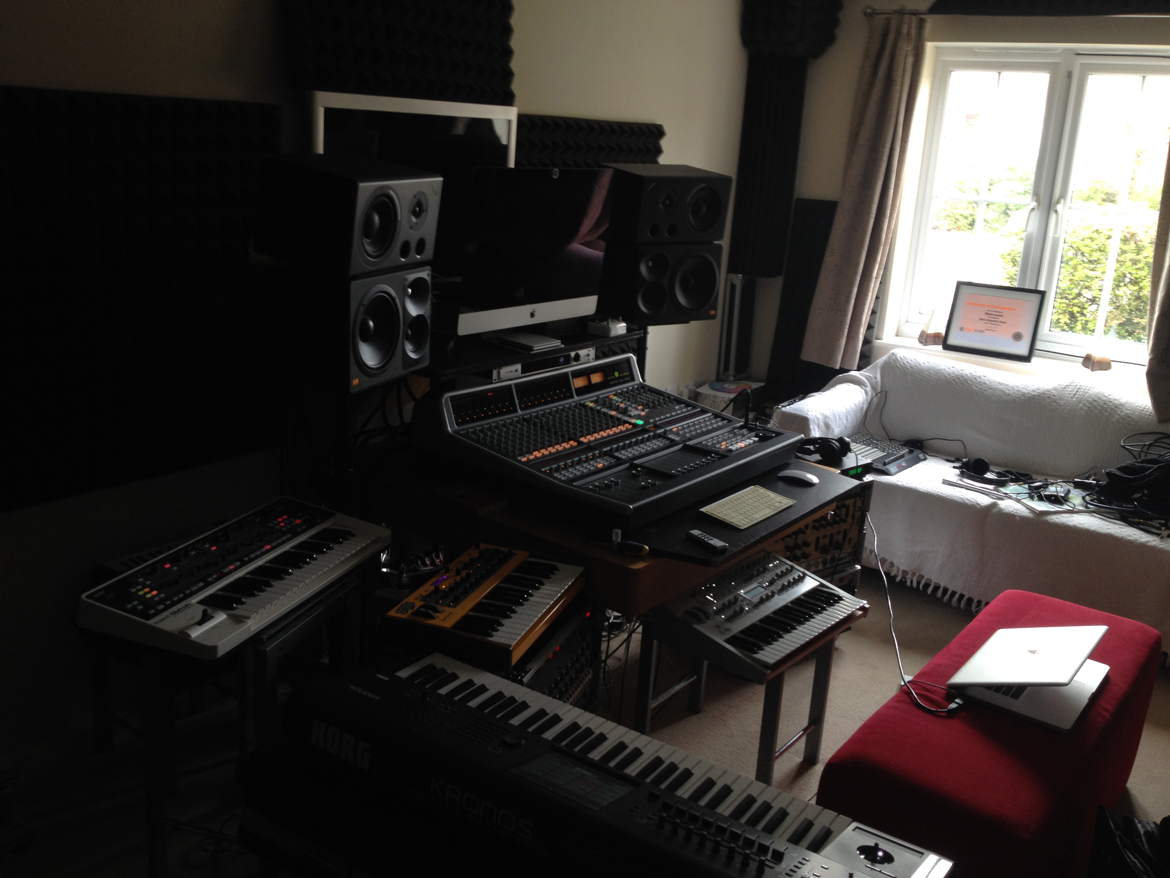 How much an inspiring idea worth for you? How much will you pay for an idea that can lead to that track? The magic one that people know for. Usually, this inspiration is coming from jamming, a track that you like or just a sound that you hear. Behind our sound libraries is this idea. We want you to share on our platform sounds to inspire and to help you to do it. For sure you will tell others about us or at least to search for more.
Some will think that our sound libraries are expensive.
Asking the question again…about how much an inspirational idea worth for you…the answer can vary and depends on what you do with it. If it makes you enter in the studio to finish a great track that leads to more fulfilling artist life, or to a new gig for sure you want to pay for it as much as it is. Nobody can do the things for you but the magic of an inspirational idea is priceless. A pack of sounds, one project or just a single sound worth more than a night out for sure if the result will be in an amazing track. One of these sounds can make the difference and this is our main goal. We think is the best promotion for us. For sure you will come back for more.
We believe in the human evaluation process for all resources that you will find on our place since the music is about feelings. Even if we share our work free is the process that will give us joy. Behind every project or sound library, any sound is an artist in love with his craft and music. For certain resources, you can name your price and will be just yours.
A relevant analysis with the ear and heart, a critical listening that is essential before launching any resource on our website.
What about the guilty feeling that the idea is not fully yours or you used a sample sound from a sound library. Don't worry about it too much. You must be aware that we all use tools and ideas already discovered by other people all the time. Everything is made with based on other people knowledge and concepts transmitted over generations in the form of concepts and ideas. In the end, music is about expression and for sure everybody puts their ideas and craft into their creations. Doesn't matters from where the ideas are coming from if you make something beautiful that other people are happy to benefit in their life. I will exclude here the illegal things. In the end, you can modify, or just to leave yourself inspired and to remove that sound in a music clearance analysis. Music is a feeling like that. I say feeling because you deal with unseen things like sound vibration, is one of the most demanding arts. After you release that piece of music into the world is not yours anymore. Is owned by anybody from that moment to put it in their lives.
First of all, is about music and art all we share not a business like other similar websites started their websites for. We go for quality over quantity. Our experience as performing artists and passion for technology is the key. The insight from our gigs and event experiences made us in the first place to share all this work like our music. Purchasing any resource you will contribute to the overall picture and it will turn back to you in different form anyways. It is anything in the library that you purchased that you don't like, must just make an archive with those sounds and send them back to us and we will give you in return the same amount of samples accessing a database special created, where you can download the same amount of sounds in return.
We want to make the difference
Behind most similar websites are business people and fewer artists and musicians, or debatable involvement or success in music careers & business. In a very competitive world, we really want to have original ideas and to stand out, with character sounds and texture.
Now specific… with a dose of sarcasm and worry. We don't buy that! Why? Too general and lack of craftsmanship and involvement is obvious. That content is selling dreams with the promise that you will make great music is just to make money in the end. We really listened and reached many sounds from the most known sound-making websites and rarely we could use and find original ideas and obvious involvement in designing that sounds.


Second, we recognize sounds in a lot of productions because of the widespread of same sounds. The principal bad stigma about using sounds from sound libraries. I bought something unique and I and up having something that everybody else is having. Lacking ideas in those libraries is very easy to see. To general, to basic and you don't have to dig very much to find those sounds included in many DAW interfaces. Is a subject of debate what we like and what don't in the end. We just want to hear the top artists sound there…somewhere. Other than raw sounds and general cheesy ideas to create a product to sell, nothing else is there. Generalizing is wrong and are always exceptions. Our main goal idea is this and we want to change that. Bad stigma using sound samples. We want to give you the inspiration with every sound that we release in our sound libraries, standalone sound, information or resource presented on this website.
Do you really think that one of the top artists that will play your music it is common? Most of these people behind these businesses are not in touch with the events where they invite great artists and pioneers of the music. Electronic music is not just produced electronically. We want to make music that will be selected by artists in their playlists. They like nice textures and original sounds in their production.
We all have access now to plugins, also to sound-making plastic toys and they are nice…some of them. Most of all have on the base pre-recorded sounds and ways manipulate them. Doing sound design is an art form. Going with the flow, putting the sound in a context needs experience, cultivated taste, and for sure an open mind. Hours and hours of jamming and experimenting can't be eliminated. To design something amazing in all areas really we need to understand what your design for. Music scenes are similar and very different in the same way. Just using a combination of sounds or elements will place your music in a certain genre. Designing soundscapes with character and texture or minimalist approach share many things in common. Ability to communicate more with less…in music will be fewer sounds that make everything clean, loud which in translation mean, interesting sounds with character and texture. Is the reason why a minimalistic approach is winning. Anyhow Music is a form of communication. Sound transmits more than the sound wave itself. Emotions, sense of place, a contextual, a sense of place, mood and cultural meaning and can give visual images in our mind, emotions and inspire us all which is the key thing to make people buy and listen your music.
Feedback from other musicians.
Track submission is simple. Just in a few steps that are important for reaching your musical material. Feedback will be submitted back. Musician on the other side will review the work decide next approach. You can review and give others your feedback and earn points that will be converted into resources or for your music to be reviewed by professionals and other artists. This can be huge feedback to help you find your path, style, and great insight to help you in the music production making the process.
We provide services and resources from artists as collaborations, personal projects, real feedback, sound design and a lot of studio work that we absolutely love.
We provide a platform for musicians all over the world to exchange experience, gear, feedback, demos, as well for labels to discover new music to publish, to access post-production services as well relevant resources to help in the music business & publishing.
Our services are addressed to Small music labels.
Established and new starters artists
Sound designers or passionate about music technology.
You can sell gear, process sound with your gear, and to earn money doing what you love. It can help justify your creative process in a very demanding industry.
The user is uploading their sound and music or sounds and the other side to be processed, restored, vitalized or mastered.
These days a lot of musicians are busy doing other things, working on their projects and waiting for their music to be discovered, or just doing other activities to earn the money for the living. Our platform can help us all to do what we love.
If you want to find a label to release your music is the place. A lot of labels are registered and they are interested to find nice music. Your music will be heard by people that understand more what is behind than regular listeners. If you want to evaluate your music we can help as well.
If you like to create or record sounds, if you are a sound designer, music producer or just you play an instrument, you can send us your sounds, or to collaborate with us. We will listen to what you sent and for ones, we want to keep we will pay you in services, resources or money.
Get involved in your music journey to grow
Post-production / Collaborate / Share you sounds / Process sound with your gear / Consultation / Feedback / Find a label to release your music
What about personal development? Like in other areas in life, creative thinking is the drive for many in their life. I assume that you want to be successful so for this to happen we must take a huge amount of action. Learning, constant growing, social life, and personal projects are essential in the art world. Believing in yourself is the key to success. Believing that you can make it is essential. Probably nobody wants to hear your vision if is pretty fucked up. Music must be original, must have a direction, a message, to transmit a feeling. pretty much all the aspects are important and can take you in different directions. "If they can make it, you can make it" can be the phrase to make you start the journey. Studying others and talking with successful artists have proven that is always about their inner things. To have a voice you must have something to say. Probably you know already that doing what other people do is the sure way to mediocrity. For those who just started is an essential step to learn until they find their personal voice. The most powerful to that you have right now in your life in your body is actually your mind. Working on your craft, experimenting with "gear" that you may have or some of your friends is essential. It helps you to build your confidence, vocabulary to talk about music with others. Using a language that can't explain what you have in your mind can make the collaborations difficult. More than that it can turn them off, to show them that you don't know what you are talking about. I say this because in my musical journey through the last 15 years I encountered a lot of "artists" that they aspire to be appreciated but they don't work on their craft. They really don't own it. Because they don't read, they don't play, they don't work on their music. The end result is the drive. An easy life. They wait for circumstances to happen. Ladies and Gentlemen are the main reason why they don't succeed. I may say that is not enough drive, they don't really want and on the first obstacle they stop or give up. That's why I started with the idea of personal development. It needs the discipline to grow. Maybe to set an hour or two per week doing the thing that I supposed you, love. Ask yourself Why I say all this? Because is essential. If you can believe some after a decade of doing nothing really in this direction they still think that someday will get the time or mood to do it. I've been seen and meet too many people that claim, "in an artist, I'm a DJ, I'm a producer. I meet too many people just aspiring afraid to take the steps.
Btw I'm Laurence and I'm directly responsible for this website from design, content, and people involved. You can read more about my music journey, the philosophy behind this website and the work. here.