What is a reference track?
Submitting any previously done mixes or masters of the song/s to be worked on, along with a few different reference songs that have a similar sound desired is excellent for giving the mastering engineer an idea of your musical vision. This could be a reference to bands who inspire you, or who have a similar sound you like.
What is Dither and why to not use before sending the track to mastering process?
Dither is a random noise that helps the quiet zones to run out of bits. The very low segments of a recording in digital domain will suffer from lack of bits to be represented. The lower volume, the lower bit depth. What Is Dither in the end?
Dither is low volume noise, introduced into digital audio when converting from a higher bit resolution to a lower bit resolution.
Now that you have a better understanding of what dithering is, you might be asking yourself, "why to dither?" Especially if you can just keep your 24bit-resolution file and avoid dithering altogether. The answer is simple; all finished, mastered audio files are 16bit. Although 24bit is a higher quality sound with more audio detail and eliminates truncation distortion altogether, the reality is that 90% of all playback devices are 44100/16bit. Which means if you try and play a 24bit audio file through one of these 16bit playback devices, it will sound like shit. In this regard, you should keep the consistency of bit-depth throughout your production process from beginning to end. If you are producing in 24bit and your playback is set to 16bit, then you should be using a dithering tool in your production chain. If you are recording and producing in 16bit, and your playback is in 16bit, then there is no need to dither. If you are producing in 16bit, and your playback settings are 24bit, there is no need for dithering.
What are the current settings of your project? What is the current bit-depth of your samples?
If you intend to have your song mastered, it is best to export at the same bit-depth or higher as your project settings are set to. For example, if you are producing in 16bit, be sure to export in 16bit or higher. If your project settings are in 24bit, and you export in 16bit without dithering, your audio file is damaged before it even goes to the mastering engineer. The process of reducing bit-resolution causes quantization errors, also known as truncation distortion, which if not prevented, can sound very unpleasant. Note that dithering is a procedure that should only be applied once to any given audio sample. If you plan to do further processing on your rendered audio sample, it's best to render to 32-bit to avoid the need for dithering at this stage.
Lastly, you only want to dither your rendered audio if it's final. If you're sending it to someone else for mastering, or it's just not yet the master, then don't dither. Quantization distortion makes things sounds brittle, gritty and collapses stereo imaging. In comparison, the correctly dithered versions sound fuller, warmer, smoother and more "analog".
Should I send stems tracks?
In mastering world, stem mastering is considered extra work. We call it lack of commitment from the mixing engineer or in usual case the artist who created the mix. This is very common in electronic music nowadays. These days bedroom producers record, mix and sometimes master their own tracks.
Mastering From Stems?
Mastering from stems is becoming a more common practice. This is where the mix is consolidated into a number of stereo stems (subgroups) to be submitted individually. For example, you might have different tracks for Drums, Bass, Keys, Guitars, Vocal, and Background Vocals. This gives the mastering engineer excellent control over the mix and master, allowing for the absolute best sound possible. However, it's a substantially more involved process. If a mix from stems is desired, following the same steps listed above is best for each stem. Note: When submitting stems tracks, each file must start at the same time in the song even if each of the stems' audio regions starts at different times.
How should I submit my files for audio mastering?
Please submit files for audio mastering in their native recording resolution. We accept file resolution up to 32 bit/192KHz, WAV or AIF. In the booking process you will have the option to upload the files easy. If you're submitting analog tape, please contact us to arrange shipment and discuss the session requirements.
What file format and why?
The two most popular file types for mastering are WAV and AIFF. Both of these file types are lossless (non-compresses/converted), and either file type is excellent for a mastering engineer to work with. AIFF files are normally used on Mac systems while WAV files are traditionally PC. Make sure your mastering studio is able to work with the format you have. Additional to using WAV or AIFF file types. When submitting a mix for mastering. The file should be kept in the same resolution as it was mixed in (no down conversions). For example, a song mixed at 24bit 96kHz should be submitted as a 24bit 96kHz file (.WAV or .AIFF)
What are ISRC codes and how do I get them?
ISRC, or International Standard Recording Codes, are 12-digit unique identifiers for your recordings. They allow an artist or label to track sales, airplay, and royalties. ISRC codes are required by most digital distribution companies and music purchasing sites in order to sell your music online. This is different from a UPC code, which is used to track physical merchandise like CDs and vinyl. Apply for ISRC codes, and learn more about them, at www.usisrc.org. We can do the forms for you and is included in the wizard steps.
What does Mastered for iTunes mean and should I do it?
Mastered for iTunes (MFiT) is a set of guidelines created by Apple to accurately deliver an artist's music on iTunes, adjusted for the best possible fidelity on your computer and Apple devices. Work within the best practices of Apple's encoding and file delivery requirements. Can I master my digital, CD and vinyl release with Sounds? Yes! Many clients choose to streamline the mastering process and work with us for all audio and vinyl mastering. For more information about vinyl mastering, check out the FAQ's below.
Can I attend my session?
You can attend your audio mastering session for an additional charge.
Sorry, we don't offer attended sessions for vinyl mastering.
Where can I find your rates / pricing?
Using the wizard page you can simply select what you want step by step. We can provide you with a price quote if you contact us on our chat system or using mail at [email protected]. Our rates vary based on the type of project and engineer you are working with.
I'm planning a vinyl release for the first time. Where do I start?
First, you'll need to get your audio mastered. We master audio with your final format in mind, adhering to the necessary guidelines for vinyl. Next, you'll place your order with a pressing plant (more info on that below) and get your master lacquers cut, which we do as well. This lacquer will be used to create your metal stamper. The stamper will be used to press your record.
Should I get a reference acetate cut?
We strongly recommend that our clients order a reference acetate, also called a dub plate. A ref will give you the chance to listen to your mastered audio on vinyl before your record goes into production at the pressing plant. This is different from a test pressing. Refs can often save artists a lot of valuable time and money should there be an issue with mastering, or if you decide to make minor changes to the audio or sequencing, before cutting. While listening to your ref, evaluate how your mastered audio translates on vinyl. You should listen for problems with levels, distortion and other audio-related issues, and contact your engineer if you have any questions or concerns.
What's the ideal length of a 7", 10" or 12"?
We have a set of guidelines for program length on vinyl, but each project varies. Depending on your material, we can cut a longer side or suggest other options. Here are the ideal (not maximum) lengths we recommend:
7-inch: 6 minutes per side at 33rpm / 2 to 3.5 minutes per side at 45rpm
10-inch: 12 minutes per side at 33rpm / 8.5 minutes per side at 45rpm
12-inch: 18 minutes per side at 33rpm / 12 minutes per side at 45rpm
What's a catalog number and do I need one?
A catalog number, also called a matrix number, is a set of letters and numbers used to identify your record and yes, you need one. Artists and labels create their own catalog number, such as Name-001 or ZYX-111. We will etch the catalog number into the inner diameter of your vinyl lacquer. It will be used to keep track of your release during production and will appear on your pressed records.
What is scribe information?
Typically, your catalog number (see above) is etched, or "scribed," into the inner diameter of your record, but you can choose to have additional information, or a personal message, included.
When should I place my order with a pressing plant?
You should place your order with the pressing plant before mastering your tracks with us. If you're unsure of what plant to work with, or have questions before placing your order, contact us and we can help.
These FAQ's didn't answer my question. What do I do now?
Shoot us an email and we'll help you out. You can use the chat support box or contact on almost every page.
You have a small project and i need some sonds but i can't afford to buy them.
You can contact us, tell us about your project and maybe you can do something for us like featuring us as sponsor. Well be happy to help to be a part of a nice project.

Dither:
All PCM recordings will give a "granular" sound quality if they are not "dithered." This is because wanted signals whose volume is similar to the least significant bit will be "chopped up" by the lack of resolution at this level. The result is called "quantization distortion." One solution is always to have some background noise.
Hiss may be provided from a special analog hiss-generator preceding the analogue-to-digital converter.
Today the normal practice is to add "triangular probability distribution" noise, which is preferable to the "rectangular probability distribution" of earlier days because you don't hear the hiss vary with signal volume (an effect called "modulation noise").
Aliasing
Any method of sampling an analog signal will misbehave if it contains any frequencies higher than half the sampling frequency. For instance, the sampling- frequency is 44.1kHz (the standard for audio Compact Discs), and an analog signal with a frequency of 22.06kHz gets presented to the analogue-to-digital converter, the resulting digits will contain this frequency "folded back" – in this case, a spurious frequency of 22.04kHz. Such spurious sounds can never be distinguished from the wanted signal afterward. This is called "aliasing."
Unfortunately, aliasing may also occur when you conduct "non-linear" digital signal-processing upon the results. This has implications for the processes you should use before you put the signal through the analogue-to-digital conversion stage. On the other hand, quite a few processes are easier to carry out in the digital domain. These processes must be designed so as not to introduce significant aliasing, otherwise, supposedly- superior methods may come under an unquantifiable cloud – although most can be shown up by simple low-tech analog tests!
For example, a digital process may recognize an analog "click" because it has a leading edge and a trailing edge, both of which are faster than any naturally-occurring transient sound. But Shannon's sampling theorem says the frequency range must not exceed half the sampling frequency; this bears no simple relationship to the slew-rate, which is what the computer will recognize in this example. Therefore the elimination of the click will result in aliased artifacts mixed up with the wanted sound unless some very computation-intensive processes are used to bandwidth-limit these artifacts.
2 better playback
Some types of the disc have a "vinyl roar" which is caused when the stylus runs across the surface and excites mechanical resonances within the plastic. Although a proper turntable mat and the center clamp should eliminate the effect on most records, the liquid also helps.
HUM
Alternating-current mains can sometimes get recorded – the familiar "background hum." In Europe, the mains alternates at a nominal frequency of 50Hz, and in America the
frequency is 60Hz. If it is recorded, we can use it to compensate for the mechanical deficiencies of the machinery.
EQ Practical limits to equalization
As I hinted above, asymptotes of 6dB/octave are easy to achieve in electronics; but I want to draw your attention to some practical limitations. A specification which says a characteristic should be constant-amplitude for all frequencies above 75 microseconds is, of course, impossible to achieve. Quite apart from the obvious mechanical limitations of a cutting stylus doubling its velocity every time the frequency doubles, the electronics cannot achieve this either. If the recording amplifier has to double its output every time the frequency doubles, sooner or later it is going to "run out of amplification." No practical equipment exists in which this type of asymptote can be achieved.
In practice, equipment was designed to be approximately correct throughout the audio frequency range and to terminate at ultrasonic frequencies. It is quite normal for a couple of decibels to separate the theoretical and practical characteristics under these conditions. Unfortunately, the differences depend upon the exact compromises made by the designer, and with the exception of an equalization system built by myself, I do not know of any that have ever been documented! They are probably not very significant to the listener. But you should remember it is easy to destroy an infinite number of decibels of sound during playback, while it is never possible to boost an infinite number of decibels when recording, so there is sometimes an inherent asymmetry between the two processes.
This seems to be the occasion to say that digital techniques are (in general) unsuitable for reversing such equalization. Slopes of 6dB's per octave imply responses up to infinity (or down to zero), and digital techniques are inherently incapable of handling infinities or zeros. And if they do, side-effects are generated which defeat the "anti- aliasing filter" and add high-frequency noises (as described in section 3.2), while relative phases (section 2.11) may not be corrected. If "infinite impulse response" algorithms should ever become available, I would consider them; otherwise, it's one of the very few cases where it's actually better to convert a digital signal back to analog, re-equalise it, and then convert it back to digital again.
Clicks
Instantaneous deviations from the audio waveform caused by scratches or dust. The noise only happens at a certain point or points, such as vinyl clicks
Clocking Clicks
When digital audio is transferred between two or more units, the computer chips in each must be synchronized so that the samples are passed accurately.
Thumps
Clicks of very low frequency. These can be especially problematic due to their high energy and long duration.
Phase Issues
In wave theory, if we have 2 equal waves which begin from zero some time apart, although they have the same wavelength and magnitude they are not equal in time. We say that they have a different phase or are phase-shifted or there is a phase delay.
Crackle
A common cause of this type of buzz is controllers for lighting racks – any unshielded audio equipment nearby can pick up a high-pitched buzz.
If the impulses are modulated by the audio, we hear them as distortion. Vinyl tracking distortion is sometimes like this.
Declicking will get rid of most of the clicks, but often there will be a constant background of very tiny clicks present. We call this Crackle and we can fix it.
Hum
Another common problem is Hum. this is mostly associated with the earthing of mains-powered equipment. If there is a difference, however small between the potential of the earth wiring between input and output, a certain amount of current will flow. This manifests itself as a sine wave resonating at the mains frequency (50Hz in UK and most of Europe, 60Hz in the USA and some other territories). It happens all the time using analog gear without a power conditioner.
Broadband noises
Hiss is synonymous with the use of magnetic tape for masters and was something that engineers battled against until digital recording largely solved the problem. Tape hiss also occurs second hand on vinyl records of that era.
Distortion
Falling between these definitions are distortion phenomena. The most common types are tracking distortion from worn out or badly cut vinyl or intermodulation distortion from any badly configured setup.Peak distortion, where the peaks of the signal have clipped in one or more points in the signal chain.
General & Specific Questions
HELP
General FAQ's
Q: What mean 'Exclusive Purchase'?
A: On the regular basis we create some musical ideas that you can purchase exclusively. You must continue the track development, the arrangement in your way that will reflect your creativity. For the presented selection of sounds, we have a special price that reflects the work involved. This mean that you will be the owner and will be sold just a few times or just to you! On every library, you will have great ideas to continue, to use and to leave yourself go with the flow.
Q: Why to choose your sounds?
A: First of all is about music and not a money making machine like other similar websites started their websites for. We go for quality over quantity. Our experience as performing artist is the key. The insight from our gigs and experience made us in the first place to share all this work.
Behind most similar websites are business people and fewer artists and musicians, or debatable involvement or success in music careers & business. In a very competitive world, we really want to have original ideas and to stand out, with character and texture.
Now specific… with a dose of sarcasm and worry. We don't buy that! Why? Too general and lack of craftsmanship and involvement is obvious. That content is selling dreams with the promise that you will make great music is just to make money in the end. We really listened and reached many sounds from the most known sound makers websites and rarely we could use and find original ideas and designed sounds. Second, we recognize sounds in a lot of productions because of the wide spread of same sounds. Lacking ideas in those libraries and very common. Do you really think that one of the top artists that will play your music if is common? Most of these people behind this businesses are not in touch with the events where they invite great artists and pioneers of the music. Electronic music is not just produced electronically. We want to make music that will be closed in their playlists by great artists. They like nice textures and original sounds in their production.
We all have access now to plugins, also to sound making plastic toys and they are nice…some of them. Most of all have on the base pre-recorded sounds and ways manipulate them. Doing sound design is an art form. Going with the flow, putting the sound in a context needs experience and cultivated tastes. Hours and hours of jamming and experimenting can't be eliminated. To design something amazing in all areas really we need to understand what you design for. Music scenes are similar and very different in the same way. Just using a combination of sounds or elements will place your music in a certain genre. Full sound with many colors or minimalist approach share any things in common. Most of the time minimal designs win. Ability to communicate more with less…in music will be fewer sounds that make everything clean, loud which in translation mean, interesting sounds with character and texture. Anyhow Music is a form of communication. Sound transmit more than the sound wave itself. Emotions, sense of place, a contextual, a sense of place, mood and cultural meaning and can give visual images in our mind, emotions and inspire us all which is the key thing to make people buy and listen your music.
Q: What if I don't like some sounds from a library that I purchased?
A: If is anything in the library that you purchased that you don't like, must just make an archive with those sounds and send them back to us using our contact mail address and we will give you in return the same amount of samples accessing a database special created, where you can download the same amount of sounds that you choose. Please send the archive as a download link using We transfer, Sendspace, etc.
Q: What does 'royalty free' mean?
A: This term refers to our license, which allows you to use all loops, samples, synth patches and sampler instruments in your productions, without having to pay any share of your earnings to Fly High Waves!
Q: What right i get by purchasing a sound library?
When you purchase a Sample Library / Sound or DAW Template / Sampling SD, you are NOT obtaining OWNERSHIP of the sounds. You are purchasing the license to use the sounds within your musical compositions, released commercially or not. The owner is the producer or recordist, designer of the sound who created the work.
Q: How do I download my products after purchase?
A: Once payment has gone through you will be taken straight to a download page where you will have 1 attempts to begin downloading your product. All sample packs are contained within a zip folder, so you will need a
program like Winzip or Win Rar to open them. If your download will fail you can contact us and we will provide the download link.
Q: Your sample libraries are more expensive than other websites. Why?
A: Maybe but let's try to see from your point of view and ours of course. How much a finished track worth for you? We charge for the value we offer and is the only ways to provide quality resources. We do art and not just sounds to make money. A single sound library can provide at least 2-3 10 great ideas to finish if not every single sound that you find there. We careful select, test and get in love with those sounds. Plus they are in limited edition what mean that we sell them in limited amount until we cover the production costs and distribution. Between 50 and maximum 100 people around the world will have the same sound library so you have a big range of exclusivity. Let's not forget that you will, edit and change the context. You have great ideas in every library and also Exclusivity.
Q: Is your website secure?
A: All payments are processed safe and secure and we make every effort to ensure that your details are secure and protected at all times using an SSL 128-bit Encryption Certificate. All payments are made trough secured websites as well.
Q: How can I download free loops and samples?
A: We like giving away free stuff. To stay updated about news, competitions, giveaways and more please sign up for our newsletter on the home page, under 'Free Loops and Samples.'
Q: What formats do you provide?
A: Our sample packs and sampler instruments contain information on what formats are available on the main product page, and you can select different file types and packages from the drop-down menu.
Waveform Audio File Format (.wav) contain raw audio data (although they can be used for nonaudio data) and are compatible with nearly all music software programs. There are available free software or included in the most DAW's interfaces that you can loop, stretch, or transform the recordings. We provide the material and you can use them in your own way. If you don't know how to check our TUTORIALS section.
Q: What I'm buying?
A: When you buy a Fly High Waves library you are NOT obtaining OWNERSHIP of the sounds – you are in fact purchasing a LICENSE to use the sounds within your musical compositions, whether or not your compositions are released commercially. The license is non-transferable, so if you are using an illegal copy of the product, you are not authorized to use the sounds. The original producer of the sounds will always remain the OWNER of the sounds.
Q: How I can use the sounds?
A: You may use the sounds in combination with other sounds within your musical compositions. You may release such compositions commercially without payment of any further fees or royalties for such usage.
Q: Can I use this sounds in my music production?
A: Absolutely yes. Just so long as you follow the guidelines. Our samples are there to be used!
Q: Who else can use purchased sounds?
A: Only the PURCHASER of the product has the right to use the sounds commercially. This means that you CANNOT SELL or give the sounds to anyone else. If you do, and they use the sounds within a commercial release, they will have to pay royalties to Fly High Waves for using the sounds.
Q: Can I use the free samples provided for my music production?
A: We provide free loops and samples so that you can make a truly informed decision before purchasing out a full product. We don't ask you to register to use these sounds and hope that you make as much use of them as possible. However, if you are planning on using any Fly High Waves sounds in productions that are to be sold or released then you will need to buy a license to use them. This means either buying the full physical or digital product from which the free samples are taken. We have a special algorithm in our file that can provide the authenticity and who is the legal owner. under the audible threshold, every file has a unique signature.
Our pages across all website are secured and encrypted using an SSL certificate and all the checkout is using most known gateways. After completed, the payment you will be redirected to your content or further details provided. Any extra charges are supported by us.
Available Payment Gates:
We accept payments trough major payment gateways like Paypal, Stripe which process almost all credit and debit card.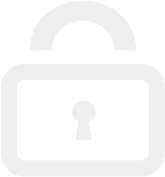 These FAQ's didn't answer my question. What do I do now?
Shoot us an email and we'll help you out. You can use the chat support box or contact on almost every page.
Please read FAQ's section. If you don't find the answer to your question please contact us using provided options.
CONTACT
Please contact us using the following mail address: contact(at)flyhighwaves.com