Ideas regarding Analog Summing
What is Analog Summing Anyway?
 
Before we dive into an explanation of analog summing, it's helpful to understand what summing is. Summing is the process by which all of the tracks and busses in a song are combined into one stereo track.  This may sound a lot like the definition of "mixing," but summing is a different process than mixing.  Mixing is the work that a mixing engineer performs through level adjustments, panning, equalization, and so on in order to make a mix ready for release.  Summing is simply the work that your DAW or console does to turn the different tracks that you have prepared with EQ and other effects into one stereo track. 
For many people, the summing process occurs completely in-the-box and happens while bouncing down a final mix. You can choose to bounce it down in real time or expedite the process, but in either case, your DAW is crunching 1's and 0's to produce a stereo file.
Analog summing is another way of producing a stereo track and would traditionally happen through the use of an analog mixing console bouncing down multiple tracks to a two-track tape machine.  A traditional mixing console has many different components that are not related to summing – preamps, equalizers, and pan pots, etc. These features are helpful for a recording studio to have nonetheless because they enable recording and mixing. Because analog summing mixers don't come equipped with these features which are found in large format consoles (preamps, EQ, etc.), they are sometimes jokingly referred to as "mixers that you can't mix through."  This is perhaps an important consideration when looking into summing mixers for your studio: they are designed strictly for hybrid mixing setups (sometimes called "out-of-the-box mixing") where most of the mixing is done in the box, but stereo groups are sent to the summing mixer and bounced down to a stereo track. If you want a full-featured analog console, look elsewhere. 
 
It might also be helpful to mention what analog summing does in terms of sound.  As I've said – your DAW can already perform summing. If digital summing gets the job done, why would anyone care about analog summing?  Proponents of analog summing often talk about certain sound qualities that can only be achieved in the analog domain.  Using analog summing, the mix opens up in a way that can't be achieved digitally and the different tracks seem to have a bit more separation, depth, and what is often referred to as a "3D" quality.  While they can provide a nice touch to your tracks that you wouldn't be able to achieve otherwise, the effects of analog summing are all-in-all rather subtle.  Compared to digital summing, we are certainly not talking about a night and day difference, or even the 5 PM/7 PM difference that is sometimes likened to different microphone preamps.  In terms of workflow, you can route your groups through a summing mixer at the end of your mixing process, but it is probably more helpful to set it up at the beginning of a mixing session so that you can mix through it.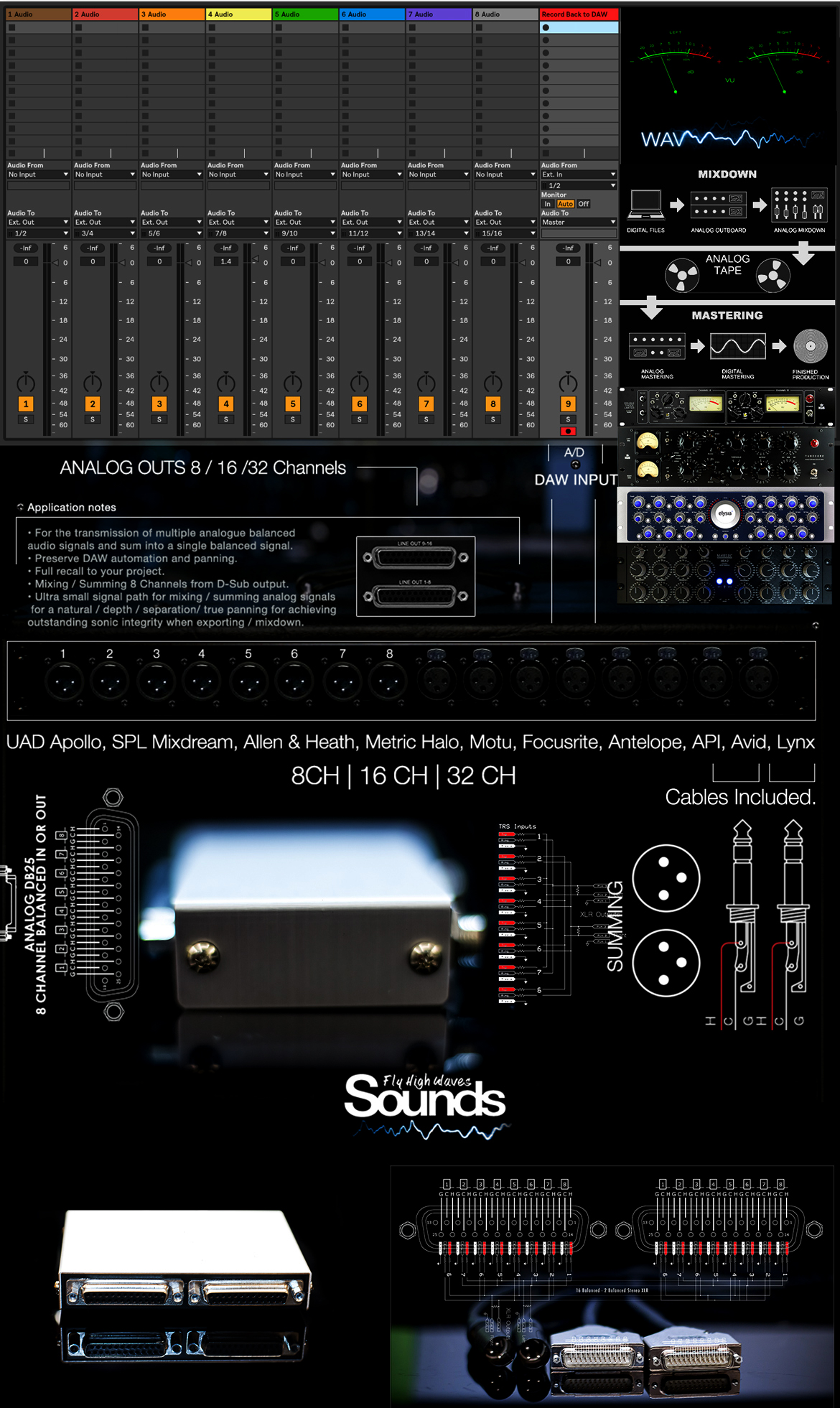 Budget options:

Without breaking the bank you can have analog summing in your setup with options without. If you are an owner of some expensive gear but you don't have a console you can make a hybrid setup using a summing box. All the basic mixing steps and processing are made in DAW, with the option to recall the project any time. Like mixing in the box instead of sending each output of each channel to the stereo bus you send them individual or stereo pairs into the external summing box using the audio interface outputs.