The examples are downsampled to a lower resolution and applied a constant vinyl noise & crackles for anti-piracy purpose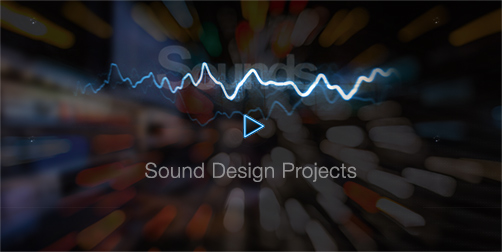 Proudly we announce the launch of this "Techno Music Jurney" A comprehensive resource archive containing more than 10 GB of sound layers that are designed to give a big range of combinations of Techno music production as well for live performers & dj's that create their music on stage. In the published sound examples, we jammed 60 min and used a filter and a long reverb to help the transitions. After 60min we reached half of the library even playing 1 min at the most each sequence (16-32 bars each). We decided to publish everything split into 9 parts to show the range of techno grooves that you can create. Unfortunately, the were downsampled and noise and crackles were applied to discourage the sample diggers from taking advantage of the exposed samples. We really want to offer exclusivity for those hum support us and purchase the selection. This library will end up to be sold in Limited Edition of 50 copies worldwide to ensure the resource investors a high level of exclusivity as we mentioned previously. The archive is split into 4 parts witch contain 1071 files all carefully selected in a musical context. In the same package, we included 180 FX sounds as well selected in the context that will help in your section transitions.
Exclusive Content
Limited Edition | 50 copies worldwide
Comprehensive Techno Style in all nuances
Original Ideas & Sound Pioneering
Library base more on long evolving recordings rather than loops
Mature & complex sound | NO cheasy sounds as a statement
All included stems & Sound Layers was selected in context
Acompressive Techno Music style in a huge package
Harware drum machines and synthesizers used (Roland 909, Virus, Korg, Moog)
Tracked & recorded using UAD superlative converters
Options available for this library:
Optional | Limited Edition USB
Optional | Sampler SD card (Comming Soon)
What's in the package:
1071 Sound Files | 24-bit / 44.8 kHz WAV format audio files
10GB of content
120 - 125 BPM | Will ensure natural sounding going up to 130 BPM
Mature sound | Jam recordings | Hands ON | Live evolving stem layers
Sequenced Grooves 8 - 16 - 32 - 64 measures
Classic & complex drums & percutions layers
More than 200 Evolving grooves 32 / 64 bars up to 10 min long of jamming.
Dynamic evolving sounds up to 10 min long
A big range of ideas and sections
Suitable for a big range of techno production
Dub Techno, Minimal Techno, Classic Techno Sound, Main Room ideas
184 FX bonus archive
100% royalty-free samples
MAC & PC Compatible
What you can do with these sounds:
Use them in any Techno music production
Impress on any level of production
Use them in samplers or any DAW
Sample a parts and use them as instrument
Hunt sections from the long Hands ON Jamming layers
Use parts as FX
Discover & hunt ideas, expand your library & learn listening
You can use the sounds to give to your production a direction, to build a complete production, find original ideas, establish a mood using layers etc. Check the audio examples to get the overall idea in context.
Sounds recorded and processed for a sonic character with hardware & powered plugins manufactured by Universal Audio, SSL, Sonic Performance Lab, API, Shadow Hills, Avalon, Millennia, Lexicon.
Recorded using modern technologies to generate complex sound
Original Ideas & Production Ready
Ready to use in any DAW or Sampler
Compatible MAC & PC
This sample library was carefully crafted in our studio using quality industry standard hardware gear and plugins. Using SSL Matrix Console for mixing, UAD Audio interface with one of the best converters to retain the quality of the recording or processing, Tube Mastering EQ for shape the sound, M/S Master Processing hardware for stereo imaging, beautiful powered plugins well known as hardware emulations used for specific processing, is all designed for sonic shine, quality and character. We target top playlists, the records sound. Trained ears, passion, hundreds of hours, this beautiful ready to use sounds in music production was crafted by experienced active artists. Available in Exclusive & Limited Edition format.
Get your copy. Limited Edition! 50 copies worldwide. Counting starts now.